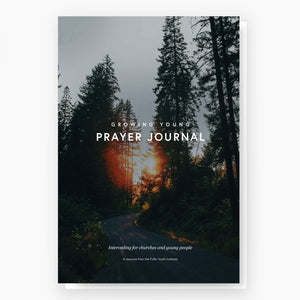 Growing Young Prayer Journal (Digital Download)
This is a digital download
Praying for your church can sometimes be challenging. There are many areas in need of transformation, grace, evaluation, or deeper engagement. Even prayer can feel overwhelming.
That's why we created the Growing Young Prayer Journal, perfect for leaders, volunteers, and congregation members ready to intercede for churches and for young people. Beautifully designed with inspirational verses, probing questions, and suggested Scriptural meditations, this guide is a perfect way to continually invite God into your church transformation process.
We invite you to start here as you enter the Growing Young journey. Hint: This pairs well with our Intergenerational Conversation Toolkit.
If purchasing for a church or ministry, please purchase the church license which allows you to use the resource multiple times within your ministry. If you are purchasing for yourself or one person, please choose the single use option