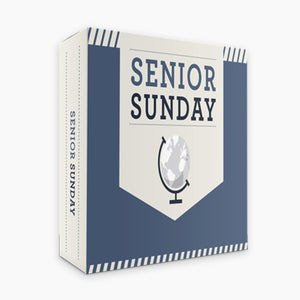 Senior Sunday
Regular price $129.00 Sale
Traditionally, student pastors have created a Sunday morning experience to honor high school seniors as they graduate. What a lot of us have discovered, however, is that preparing students for what comes next is more than a one-time event. The student ministry team at Orange partnered with the Fuller Youth Institute to answer some really tough questions: 
What do we need to do to help students really get ready for the world they are about to jump into? 
What can we do to amplify the relationships our students will need during the coming years? 
How do we make sure every graduate stays connected in a way that sets them up to grow in their faith and win in their future? 
With this resource, we hope to come alongside churches and take some of the guess work out of setting up our graduates for success as they say Hello World.